Story Café: Sister Earth at Dundee Women's Festival
11mar11:00 am12:30 pmStory Café: Sister Earth at Dundee Women's FestivalPull up a chair at this virtual Dundee Women's Festival event and listen to readings about women and nature in our Sister Earth Story Café special.11:00 am - 12:30 pm Event TypeWebinar & TalksThemeNature & Biodiversity
Event Details

Register here.
Story Café: Sister Earth, Thursday 11th March, 11am to 12.30pm, Online, Women only, 16+
"Loved this event. It's almost like being in the Glasgow Women's Library!" – Online Story Café participantIn these uncertain times, nature has become more important than ever to us as a source of calm, and healing. In this Story Café, we look to women's writings and stories of action that celebrate our natural environment, from urban gardeners and wild walkers to women working together on issues of climate change. We'll be reading from poetry, prose and fiction about how ordinary and extraordinary women are getting to grips with the present and future of our precious landscapes.  Grab a cup of tea and bit of cake, then sit back and enjoy!
Find out more about Dundee Women's Festival here. See all our upcoming Story Cafés here.
This is one of our "take part" events this Spring – we'd love to hear your questions and comments but you're welcome to join and listen!
Booking
The event is free and for women only*. To attend, please book below and we will share an email invitation with you.  If you would like to make a donation to Glasgow Women's Library, you can do so here. Please note that booking will close on Wednesday 10th March and you will receive your email invitation a few days before the event takes place.
*All women-only events are inclusive of Trans and Intersex women, as well as non-binary and gender fluid people who are comfortable in a space that centres the experience of women.
Accessibility
This session takes place via an online video call link. If you would like to attend, please book below and we will share an email invitation along with simple and straight forward instructions on how this will work. If you have any concerns about how this will work for you, please do get in touch and we'll do all we can to support you in joining the session.
Stagetext live captioning is available at this event. See here for more upcoming events where live captioning with Stagetext is arranged.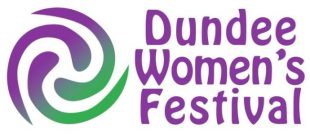 more
Time

(Thursday) 11:00 am - 12:30 pm