CPA Climate Café
31jan12:30 pm2:00 pmVirtual EventCPA Climate CaféA climate café is a simple, hospitable, empathetic space where fears and uncertainties about our climate crisis can be safely expressed. OrganiserClimate Psychology AllianceOnline12:30 pm - 2:00 pm Event TypeCultural, Arts & Social,MeetingThemeCommunity,Mental Health & Wellbeing
Event Details
What is a Climate Café?
A climate café is a simple, hospitable, empathetic space where fears & uncertainties about our climate & ecological crisis can be safely expressed. The model is adapted from Death Cafés.
This one is for anyone aged 18 or over.
Why do we need Climate Cafés?
We need the kind of exploration that climate cafés provide as it becomes more evident that climate and ecological breakdown are not far-away problems but a clear and present danger to our own safety and wellbeing. People increasingly need to talk about what our changing world means for them in terms of impacts at personal, family and societal level. We need to imagine it in some detail so as to be able to think about it constructively and clear-sightedly, and to explore some complex feelings and thoughts which may often be taboo and hard to talk about.
What happens during a Climate Café?
The focus of discussion is participants' thoughts and feelings about the climate and ecological crisis. There are no guest speakers and no talks, and it is an advice-free zone. Whilst the climate and ecological crisis is usually the main focus of the café we realise too, in these exceptional times, that COVID19 is another life-threatening preoccupation and needs a space to be explored – and this can happen here too.
This café will be led by trained facilitators.
A reminder email will be sent to registered participants in the week leading up to the café, followed by the Zoom link the day beforehand. Please check spam/junk folders and if you have any issues contact us at [email protected]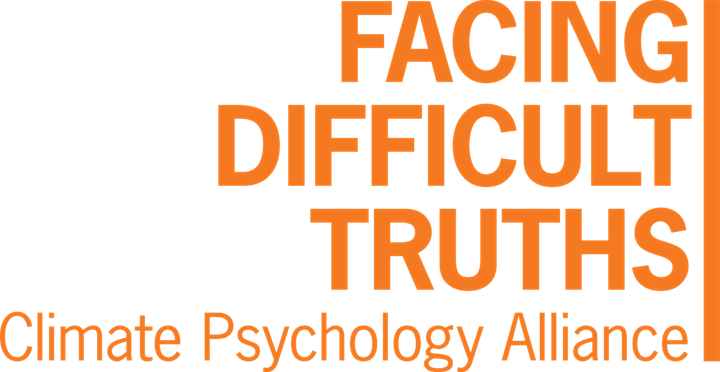 more
Organiser
A diverse community of therapeutic practitioners, thinkers, researchers, artists and others who believe that attending to the psychology and emotions of the climate and ecological crisis is at the heart of their work.