Green Tease: The next generation of climate creators with BBC The Social
08feb4:00 pm6:00 pmFeaturedVirtual EventGreen Tease: The next generation of climate creators with BBC The SocialBBC The Social and Creative Carbon Scotland are running a workshop on creating video content about climate change4:00 pm - 6:00 pm OrganiserCreative Carbon ScotlandEvent TypeWorkshop & TrainingThemeEffective Communication
Event Details

Are you passionate about tackling the Climate Crisis? Thought about making climate videos and weren't sure where to start? Look no further!

At this Green Tease event BBC The Social and Creative Carbon Scotland are running a workshop on creating content about climate change. Whether it's about raising awareness on important issues or sharing positive stories – we'll share our successful tips on how to cut through the noise and engage people.

This is also a chance for you to learn more about working with BBC The Social and get an insight into BBC Scotland. BBC The Social are looking for the next generation of passionate creators who make compelling content about the climate crisis and have real impact.

You'll get a chance to get creative and workshop ideas then pitch them to BBC The Social producers. You'll get an insight into how to forge and develop a career in an exciting and creative organisation like BBC Scotland.

Speakers

We'll hear from Christina Sinclair about her journey from BBC The Social contributor to working with the Natural History Unit on Frozen Planet II's digital campaign. She'll also share her top tips for how to engage audiences on a difficult topic.

Christina joined BBC The Social as a contributor in 2020 with the aim to inspire and educate audiences about the amazing nature found around Scottish coastlines, from otters to jellyfish, as well as how we can protect it. Fast forward to 2023 and she's now an Assistant Producer with the BBC Natural History Unit making short films to inspire action for the climate crisis. In this session Christina will describe how her career has progressed over the years and share some top tips on how to make engaging environmental content.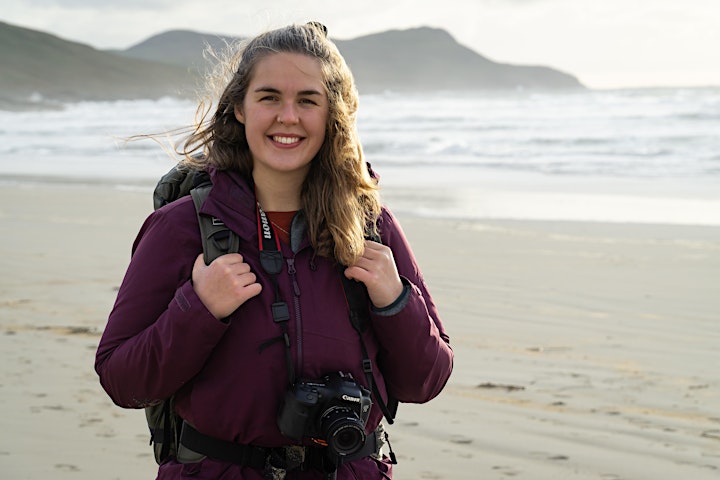 About BBC The Social
We are a talent development project at BBC Scotland called BBC The Social. We work with new content creators from all across Scotland and have helped develop people's skills to get them into the media industry in jobs and also helped them develop content for the BBC Scotland channel and iPlayer and beyond. We work with new creators and publish their content on our social and digital channels and people get paid when their content is published. Read more here.
We're always looking for new contributors and want to fully represent Scotland and our audience. In particular we're looking for new content creators to cover environmental issues and topics. We have covered these before but are always looking for new and engaging ways to cover these – here's a collection of our previous content on the topic.
About Creative Carbon Scotland
Creative Carbon Scotland believes in the essential role of the arts, screen, cultural and creative industries in contributing to the transformational change to a more environmentally sustainable Scotland. We work directly with individuals, organisations and strategic bodies engaged across cultural and sustainability sectors to harness the role of culture in achieving this change.
Technical Information
The event will be held via Zoom. Please register and you will receive an email on the day of the event with a link to join the online call via your internet browser or the Zoom app. To participate you need an internet connection and a device (a desktop, laptop, or tablet are preferable). If you have any problems, please get in touch with [email protected]
We want to remove barriers to participation in these events and are happy to make adjustments to prevent people being excluded. If you have any accessibility requirements, please state these when signing up or get in touch by email if you would like to provide more information or ask any questions. Please see our Safe Working Spaces Statement for more information.'
If you have any questions about the event or want to know more, please get in touch with [email protected]
This event is taking place as part of Creative Carbon Scotland's Green Tease event series, part of the culture/SHIFT programme.
Time

(Wednesday) 4:00 pm - 6:00 pm