Through the Door: a workshop for practitioners on facing the climate crisis
13jan10:00 am4:30 pmVirtual EventThrough the Door: a workshop for practitioners on facing the climate crisisAn online professional workshop on facing the climate crisis for those with experience of working therapeutically with individuals or groups OrganiserClimate Psychology AllianceOnline Event10:00 am - 4:30 pm Event TypeWorkshop & TrainingThemeMental Health & Wellbeing
Event Details
Through the Door: a workshop for therapeutic practitioners on facing the climate and ecological crises
Saturday 13th January 2023 10.00 – 16.30 UK time
Who is this workshop for?
This online professional and deeply personal workshop is for therapists, counsellors and those with experience of working therapeutically with individuals or groups.
Why take this workshop?
These are times of great change and uncertainty. We are transiting a cultural threshold by going 'through the door' and this requires relinquishing 'normal' reality. Much anxiety accompanies this social fragmentation and cultural rupture as we let go of the familiar and search for new ways of connecting. The workshop does not aim for solutions to the 'What shall I do?' question or therapeutic practices for coping with the anxiety because these are likely to be avoidances of the present catastrophe.
The therapeutic training we have had as practitioners may allow us to tolerate this anxiety, to stay with difficulties, to attend to unconscious processes and be containers, even catalysts, for transformation. Between the desire to 'Do Something' and the feelings of overwhelm, is a third possibility, that of being with the unendurable feelings and engaging in a different reality.
The workshop is an experience of feeling, thinking and imagining together that supports participants in their own version of going 'through the door' and finding new ways of feeling into an unknown future that is coming towards us through the climate and ecological crises of our time. It is process rather than outcomes focused, working emergently with the group emotional experience. The aim being to inspire and make space for new forms of being and doing fit for the challenges of this uncertain time.
What is it like taking part in Through the Door?
Through the Door involves imaginal practices and group work that draw on traditional rites of passage to visualise and experience being at the threshold of a new self. In the words of one participant:
"Yesterday, I was so surprised and energised by the marvellously imaginative and creative event you facilitated. I can't believe I'm saying this of a Zoom event!!!
It stayed with me for the whole day. Lots of images and thoughts drifting back and forth. It felt fertile and productive but also, painful and confusing. But, above all I felt energised. I don't think it's made me feel clearer about what I should be doing, or how, but I feel inspired and alive to possibilities!
The group thinking triggered not just the loss and chaos of the Crisis but also my personal story. I think this was the 'powerful' connection enlivened in me.
Playful, creative and imaginative crisis!
If this is what is on the other side of the door …..then, count me in."
For a reflection from Chris Robertson, one of the founding facilitators of CPA's Through the Door, on its central metaphor and the experience of the workshop click here. If you'd like to discuss whether Through the Door is for you, email us on [email protected].
Fees are:
Standard: £100
Reduced Fee: £30 – £80
Very low income: £5 – £20
Reduced fee and very low income rates are offered on a sliding scale. Please consider what is an appropriate and manageable amount for you and pay what you can. Thank you.
Places are limited to 18 persons.
Who is facilitating this workshop?
Two facilitators will hold this workshop.
Chris Robertson: psychotherapist and trainer since 1978, ex-CPA Chair, co-founder of Re-Vision and contributor to Depth Psychology and Climate Change and forthcoming A Matter of Life and Death. W: https://www.culture-crisis.net.
Harriet Sams: tutor, mentor, guide and ecotherapist. She is currently researching archaeotherapy for her PhD. W: www.nwyfre-earth.co.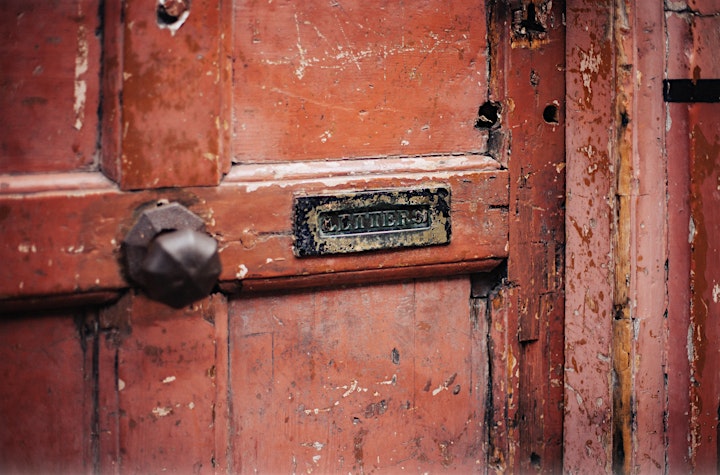 Those who register will receive reminder emails, a pre-course questionnaire and the Zoom link nearer to the date of the workshop.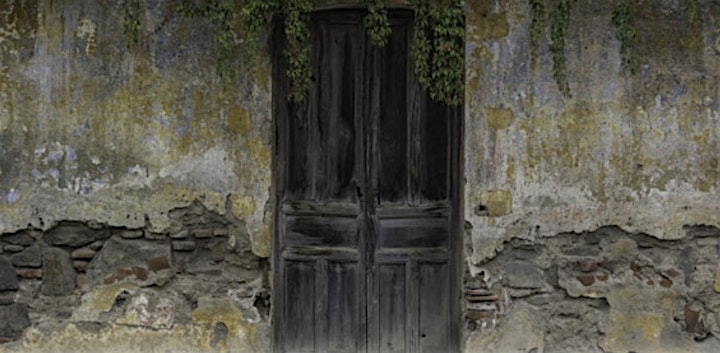 more
Time

(Saturday) 10:00 am - 4:30 pm
Organiser
A diverse community of therapeutic practitioners, thinkers, researchers, artists and others who believe that attending to the psychology and emotions of the climate and ecological crisis is at the heart of their work.